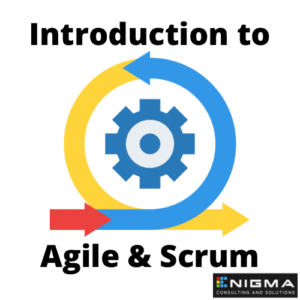 Please contact us to enquire about the next available public course, or to discuss running a private in-house session. 
It is easy to confuse 'doing Agile' with 'being Agile'.
On this Introduction to Agile and Scrum course, attendees will be guided through a number of fun and interactive exercises where they will be shown and experience that Agile is not about following a set of defined rules or procedures, but requires a change in mindset in order to be successful.
Attendees will be provided with an overview of Agile frameworks and methodologies, roles and ceremonies, common techniques and working practices and experience these in action. 
This is the ideal course for individuals that are taking their first steps on their Agile journey.
Learning Objectives
Understand Agile values and principles

Be aware of the different Agile frameworks and methodologies that exist, the roles fulfilled within them and, the supporting ceremonies and artefacts

To understand how different working procedures/policies can affect delivery

To understand the concepts of flow, limiting work in progress and context switching

Be introduced to common Agile activities, i.e. backlog creation, elaboration, prioritisation and sizing

Create a foundation upon which further Agile knowledge can be built
Who Should Attend
This course is intended for anyone that is new to Agile, or considering working in a role that uses (or will use) Agile ways of working. This includes (but is not limited to):-
Scrum Masters
Product Owners/Managers
Software Developers/Programmers/Engineers
Testers
Architects
Business Analysts
Project Managers
Programme Managers
Delivery Managers
IT Managers/Directors
Customers/Stakeholders