We are uncovering better ways of developing Agile Professionals. Through this work we have come to value:-
A continuous learning pathway over a one-off course
Group exploration over individual reflection
Guided navigation over a solo journey
An immersive adventure over personal comfort
That is, while there is value in the items on the right, we value the items on the left more.
The Product Mastery Pathway™ is a new, exciting and unique way to become a great Product Owner.
What is the Product Mastery Pathway™?
This is no ordinary training course. The Product Mastery Pathway™ provides a comprehensive development pathway for Product Owners delivered through three elements - Explorer, Navigator and Adventurer.
Delegates begin by 'exploring' all the major skills and facets of great Product Owners during two days of training. They are then provided access to a dedicated group chat and will attend five monthly group sessions lasting 3-hours each as they 'navigate' the challenges of applying these skills in their day-to-day working life. After six months delegates will return for deeper skills transfer to set them up for their future, ongoing 'adventures' as a great Product Owner.
Important Note
This program DOES NOT cover an introduction to the Scrum framework or the role of the Product Owner. A working knowledge of Scrum and the Product Owner role is required to attend this class. If you need an Introduction to Scrum or the role of the Product Owner, why not start with one of our other training courses - an Introduction to Agile & Scrum, or, The Role of the Product Owner.
So how does it all work?
Workshop One (Explorer) - 2 days
In the first workshop you will meet your fellow learning cohort and 'explore' every aspect of what it takes to be a great Product Owner. You will work through every aspect of Geoff Watts DRIVEN model and develop your skills to become more:
Decisive
Ruthless
Informed
Versatile
Empowering
Negotiable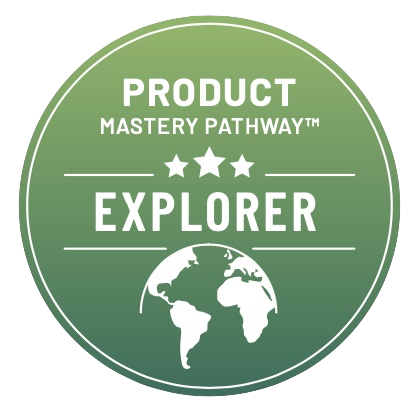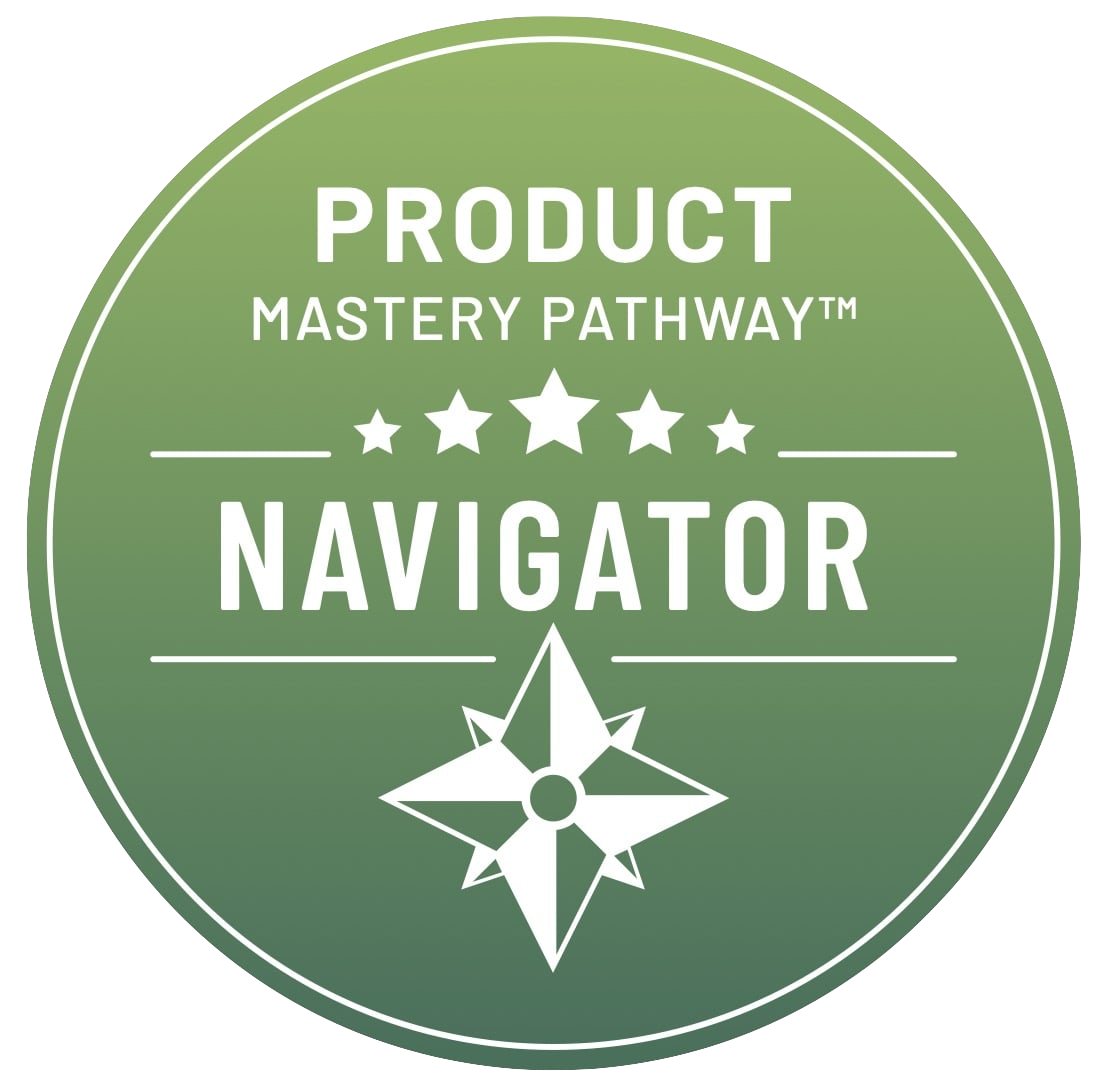 Supported Deliberate Practice (Navigator) - 6 months
After the first workshop you will return to your team(s) and begin to apply what you have learned, however, you will not be alone. You will support and be supported by your learning cohort. Through five monthly group supervision sessions and your own unique commitments to one another, you will 'navigate' the specific challenges you face day to day. ‍ ‍
Workshop Two (Adventurer) - 2 days
After six months of hands-on practice and group supervision you will return for another two-day workshop. Here you will be provided with more, and deeper, theory and guided practice to prepare you for your future 'adventures' as a great Product Owner. Once again you will cover every aspect of Geoff's DRIVEN model. You will take your Product Mastery skills to another level and learn how to:
Evolve your decision-making strategy to effectively lead and manage your stakeholders
Know the difference between good and bad mistakes
Run good experiments to inform product development
Tackle your cognitive biases
Ask better questions
Flex your product leadership style

 

to the context
Inspire passion, creativity

 

and engagement for your product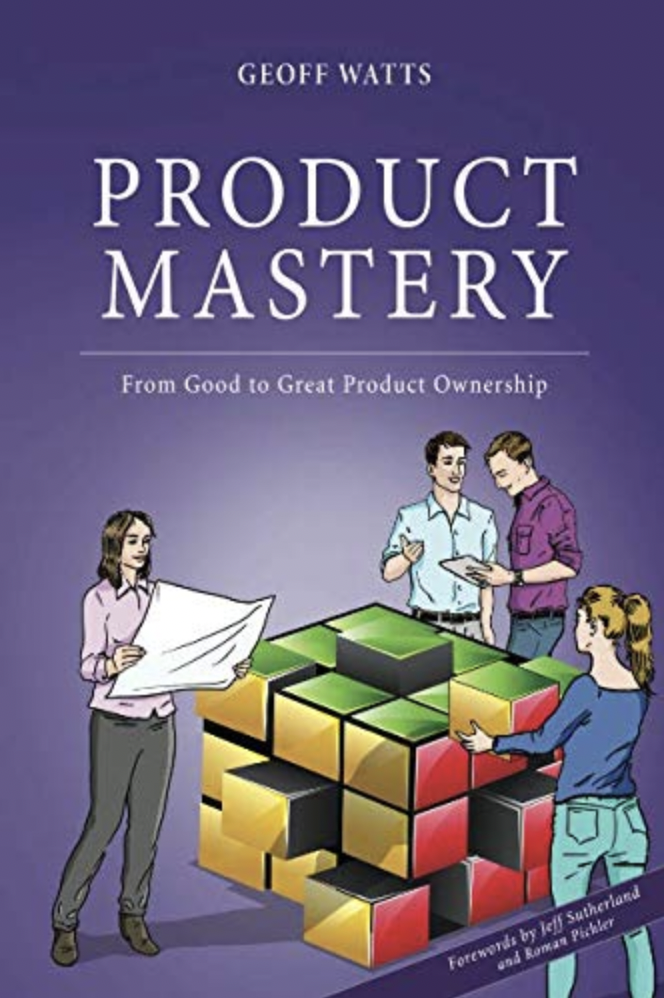 Lifetime Ticket(s)
After leaving the course, not only will you have developed great habits and a supportive network of other Product Owners but you will also receive:-
A copy of Geoff Watts book Product Mastery
Lifetime access to the learning cohort platform
A digital bundle of cards on the Agile Coaching Cards smartphone app
Lifetime access to the eCourse of pre-recorded Product Mastery videos from Geoff allowing you to revisit any aspect of your training at any time...forever!
Pathway Testimonial
"When I went to a Scrum Alliance class I got some actions to take away and was inspired to make a change. That energy lasted a few weeks and then I tried to remember the other things I learned that weren't quite as important straight away but it was hazy. Having a continued focus over a longer time period with coaching, supervision and tailored modules plus access to the videos of the course makes a huge difference." - Iain M
Trainer Testimonial
"Robin is an excellent trainer and coach. His knowledge and expertise is un-matched but what sets him apart is the respect and compassion with which he works with others. It feels great to work with someone who can empathise with us and empower us with knowledge that helps us excel in our role as SM. Plus, there's never a session with Robin where you wouldn't learn something new and fun!" - Pragya N
"Robin is an empathetic trainer with tonnes of experience and knowledge. Through his creative, enthusiastic, and down to earth approach, Robin has helped me to better understand complex problems, and enabled me to succeed in my role as a Scrum Master" - Lukasz M